Hasan Kayalı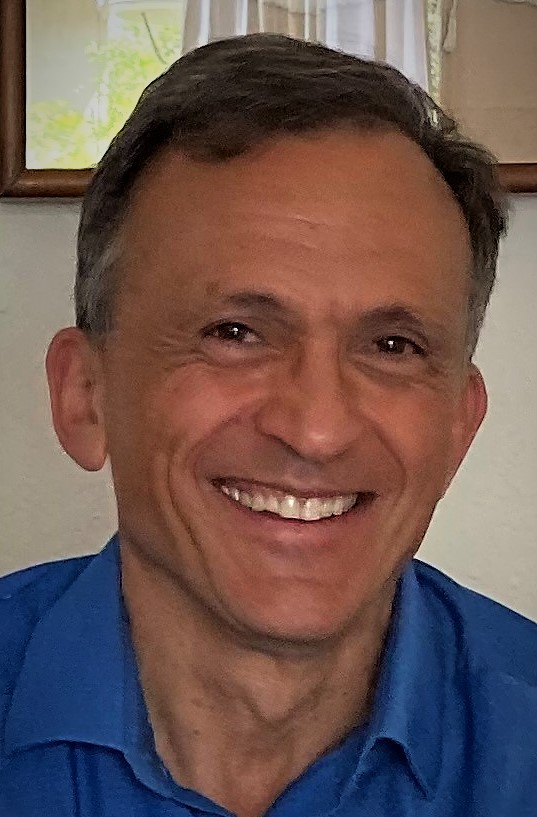 9500 Gilman Dr
Department of History
Mail Code: 0104
La Jolla , California 92093
Curriculum Vitae
Selected Publications
Research
Courses
Curriculum Vitae

Hasan Kayalı teaches the history of the Middle East in the Islamic period. He studied at Harvard University, where he received his B.A. in Government and doctorate in History and Middle Eastern Studies. He has written on the administration of Arab provinces in the late Ottoman Empire and nationalism and rival ideologies during the transition from empire to nation-states.
Selected Publications

"Jewish Representation in the Ottoman Parliaments" in Jews in the Ottoman Empire, ed. Avigdor Levy, 507-518. Princeton: N.J.: Darwin Press, 1994.

"Elections and the Electoral Process in the Ottoman Empire." International Journal of Middle East Studies 27 (1995).

"Wartime Regional and Imperial Integration of Greater Syria" in The Syrian Land: Processes of Integration and Fragmentation in Bilad al-Sham from the 18th to the 20th Century, eds. B. Schäbler and T. Philipp. Stuttgart: Franz Steiner Verlag, 1998.

Arabs and Young Turks: Ottomanism, Arabism, and Islamism in the Second Constitutional Period of the Ottoman Empire, 1908-1918. Berkeley: University of California Press, 1997. In translation: Jön Türkler ve Araplar, tr. Türkan Yöney. Istanbul: Tarih VakfıYurt Yayınları, 1998. Al-harakah al-qawmiyah al-'arabiyah bi 'uyun 'uthmaniyah, tr. Fadil Jatkar. Damascus: Qadmus Press, 2003.

"Islam in the Thought and Politics of Two Late Ottoman Intellectuals: Mehmed Akif and Said Halim" in "Studies in Late Ottoman Islam" (collection of essays), Archivum Ottomanicum 19 (2001), co-edited with Kevin Reinhart.

Empire to Nation: Historical Perspectives on the Making of the Modern World. Lanham, MD: Rowman and Littlefield, co-edited with Joseph W. Esherick and Eric Van Young, 2006.

"Liberal Practices in the Transformation from Empire to Nation-State: The Rump Ottoman Empire, 1918-1923." The Roots of Liberal Thought in the Eastern Mediterranean, ed. Christoph Schumann , Leiden: Brill, 2008.

"The Independence Struggle."In the Cambridge History of Turkey, vol. 4, edited by Reşat Kasaba. Cambridge: Cambridge University Press, 2008.

"Araplarin 1908 Mesrutiyet Tecrübesi." Dîvân Disiplinlerarasi Çalismalar Dergisi 13 (2008).

Hicaz Vilayetinde II. Meşrutiyet: Değişim ve Devamlılık." II. Meşrutiyet'i Yeniden Düşünmek, ed. Ferdan Ergut,. Istanbul: Tarih Vakfı Yurt Yayınları, 2009.

"A Glimpse from the Periphery: Medina in the Young Turk Era" in Istanbul as Seen from a Distance, eds. Elisabeth Özdalga,  Sait Özervarlı, Feryal Tansuğ,. Istanbul: Swedish Research Institute, 2011.
Research
Transformation of Middle Eastern political identities from empire to nation-states.
The struggle for independence in the Middle East, 1918-1923.
Ottoman-German relations during World War I
Courses
HINE 114 History of the Islamic Middle East, 600-1800
HINE 116 The Middle East in the Age of Empire
HINE 118 The Middle East in the Twentieth Century
HINE 127 History of Modern Turkey
HINE 186/286 Special Topics in Middle Eastern history
HINE 257 Readings in the History of the Modern Middle East
HINE 275 Research seminar in Middle Eastern history