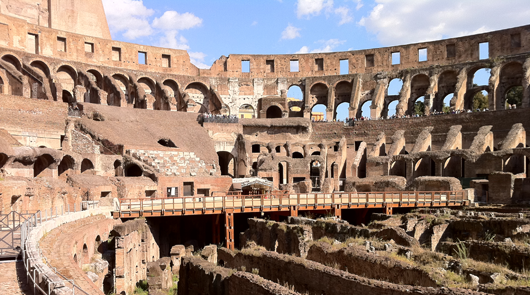 Ancient Mediterranean
Please refer to Fall/Winter/Spring/Summer courses for course offerings. 
UCSD has a large and distinguished collection of core and cooperating faculty working on the religious, social, and material history of the Ancient Mediterranean. The History Department houses five endowed chairs established to support senior scholars working across these areas. In addition, the Ancient Mediterranean program benefits from a number of affiliated faculty members across campus who also study the Mediterranean in antiquity. The History Department is also home to the Center for Hellenic Studies, a center devoted to the history, culture and physical remains of over 3,000 years of Greek history, and an active Judaic Studies Program. Faculty interests include the study of the society and literature of Jews and Judaism; the culture, thought, and archeology of ancient Greece; the social and cultural history of the Roman world; and the religious and cultural development of Byzantium. The Ancient Mediterranean History faculty teach courses that range chronologically from the beginnings of Ancient Near Eastern Civilization to the Ottoman Empire and work with graduate students interested in Greek, Roman, and Byzantine history.
The Ancient Mediterranean field of emphasis is only available to graduate students. Undergraduate students wishing to concentrate in the Ancient Mediterranean field will select the European field of emphasis.