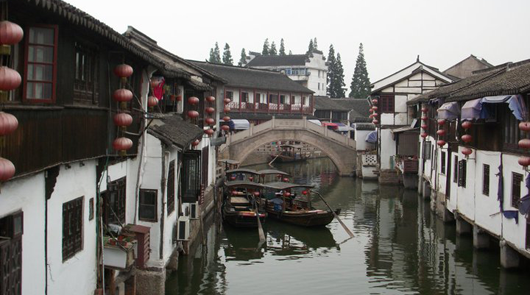 East Asia
Please refer to Fall/Winter/Spring/Summer courses for course offerings. 
The foundation of the undergraduate study of East Asia is our transnational and comparative survey sequence, HILD 10-11-12. We introduce the major developments and interactions of China, Japan, and Korea from the invention of writing until today, and teach how to read carefully, think critically, discuss productively, and write about history. Upper division courses teach basic narratives of the past, but also focus on East Asian society, institutions, religions, material culture, family, gender, and revolutions. Outside the History Department we work with colleagues in Chinese Studies, Japanese Studies, and Transnational Korean Studies.
We train graduate students to specialize in particular research fields (modern China, pre-modern China, and modern Korea) and to teach courses spanning the history of the whole region. The PhD program in Modern Chinese History is one of the most highly regarded in the world. In annual research papers and their dissertations, students are free to explore a variety of topics in the social, cultural, economic, and political history of the late imperial and Republican periods as well as in the newly emerging field of the history of the People's Republic. Topics have included ethnicity, gender, border regions, environment, art history, science studies, visual culture, consumer behavior, urban studies, social movements, intellectual history, transnational dynamics, physical culture, migration, politics, material culture, urban/rural interface, media studies, maritime history, and religion.
UCSD's Modern Chinese History Program graduates have published their dissertations with top presses. The new program in modern Korean history, supported by five Korean Studies faculty members in Arts and Humanities (and the Korea-Pacific Program in IR/PS)  and by a five-year $600,000 grant from the Academy of Korean Studies as a Core University Program for Transnational Korean Studies, is unique in that studying Korea in the context of its relationships with other countries, regions, and partners and in terms of questions about race/ethnicity, gender/sexuality, colonialism/neo-imperialism, migration/diaspora, and globalization.
As scholars we share a commitment to respectful treatment of the people of the past and their real experiences and thoughts. Our interests are
Global: How did the Silk Road connect the two ends of Eurasia for thousands of years? What do contemporary urban lifestyles and state policy mean for the future of the world? How did Ming and Chosŏn Korea interact? How were Hollywood conventions adapted in China's own film-making? What were the social and cultural linkages of the two Koreas and Japan within the Cold War framework?
Political and Institutional: How do individuals and communities manage within the framework of an autocratic state (imperial, Communist, colonialist) underpinned by an ideology of popular livelihood?
Cultural: How do religion, entertainment, literature, technology, fashion, and intellectual debate create and reflect changing socio-economic realities?
The family and the individual: What are the histories of love and of intimacy, of faithfulness and of honor, and of gendered or sexualized study and of labor, at the intersection of public and private life?
We collaborate across disciplines in programs like Critical Gender Studies; edit collective volumes and special editions of journals; serve on the boards of scholarly journals; sponsor visiting scholars; create reading groups; teach abroad in Asia and Europe; and cooperate with colleagues and graduate students in China, Japan, Korea, and Europe as well as within the California system and the U.S.
We also share a commitment to reaching beyond the University. We publish books on current and historical issues intended for the broader public; design museum and library exhibits; work on documentary films; manage websites; appear on radio programs and television; and speak publicly to business leaders, politicians, docents, museum-goers, high-school teachers, and citizens around the world.