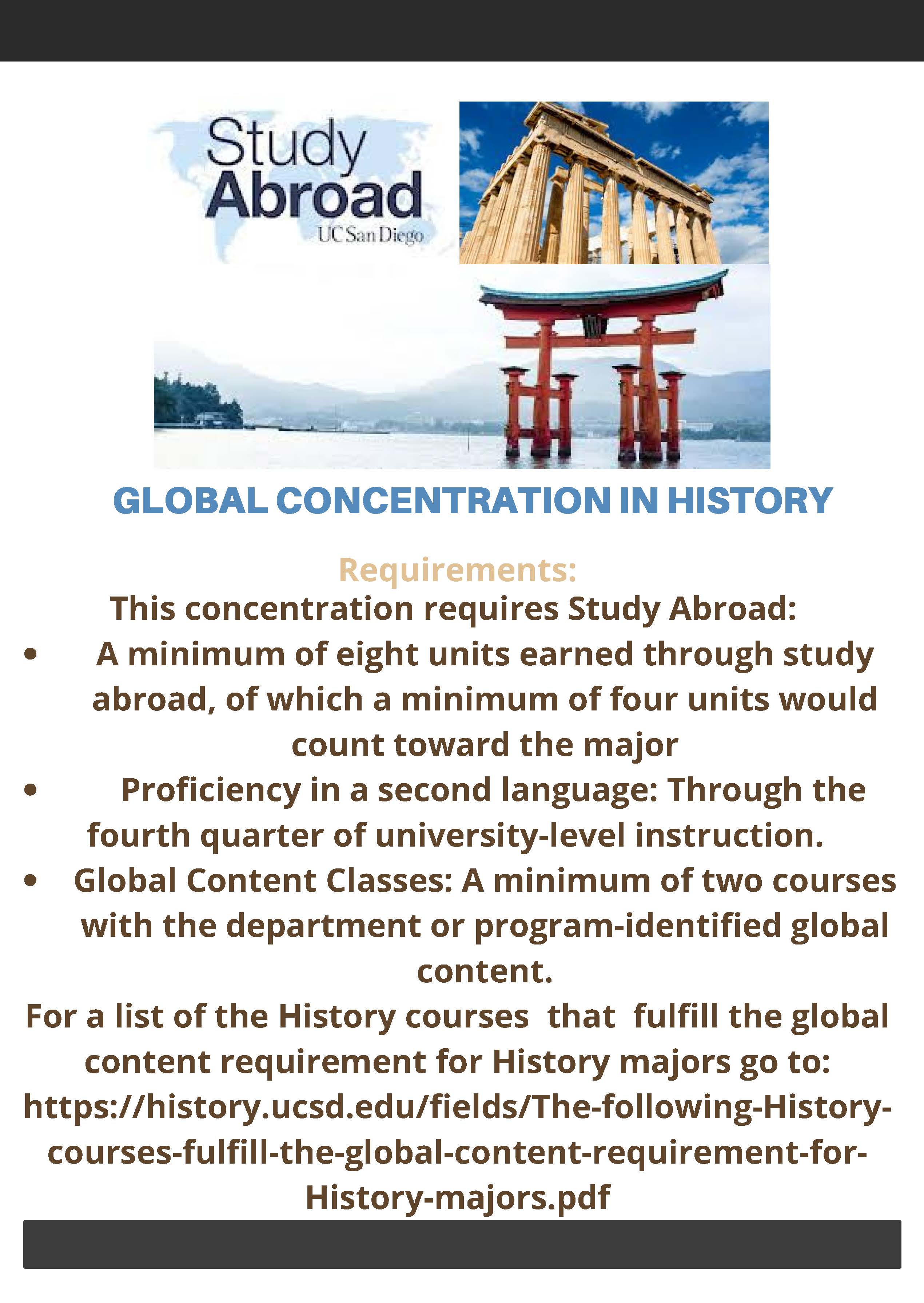 The Global Concentration in History capitalizes on students' study abroad experience, language skills, and UCSD global content courses. This is NOT a major in History, but rather a concentration that any History major may formally declare once all of the requirements have been met. This is a transcripted concentration, meaning it will reflect on your transcript, but not on your final diploma. You must notify the department that you wish to declare this concentration via the Virtual Advising Center http://vac.ucsd.edu or walk-in advising (no e-mails or telephone calls) so that your degree audit may be updated.
History majors are encouraged to participate in the UC Education Abroad Program (EAP) and the UC San Diego Opportunities Abroad Program (OAP). Interested students should contact the Study Abroad Office and visit the website at http://studyabroad.ucsd.edu. Financial aid can be used for EAP and OAP study and special study abroad scholarships are available.
History majors who study abroad and satisfy specified requirements may add the Global Concentration in History.
This concentration requires:
Study Abroad: A minimum of eight units earned through study abroad, of which a minimum of four units would count toward the major;
Proficiency in a second language: Through the fourth quarter of university-level instruction.
Global Content Classes: A minimum of two courses with the department or program-identified global content.
For a list of the History courses  that  fulfill the global content requirement for History majors go to:
https://history.ucsd.edu/fields/The-following-History-courses-fulfill-the-global-content-requirement-for-History-majors.pdf